Cyberdyne
---
Cyberdyne Inc is a Japanese company founded by Prof. Sankai in cooperation with the University of Tsukuba. Cyberdyne is convinced technology should be designed for the better of humanity. They are a real R&D organisation focussed on introducing new products and services for society, mainly focussed on care.
---
Products by Cyberdyne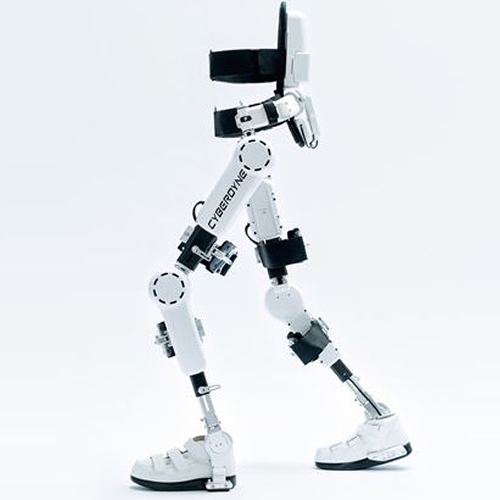 HAL
2011 Las Vegas. A man turned into a cyborg. Technology journalist Evan Ackerman was the first person in the United States to test the robot exoskeleton Hybrid Assistive Limb, or HAL, made by Japanese company Cyberdyne. Several companies and laboratories in the United States and Japan are working to develop a robotexoskeleton to help people back to give more mobility or disabled people with extra force.
HAL
---