Anybot
---
It's you anywhere
Anybot is an american technology company based in in Silicon Valley. They aim to develop flexible and new solutions to problems that have not yet been resolved. They specialise in robotics, and telepresence, mainly to be used in companies.
---
Products by Anybot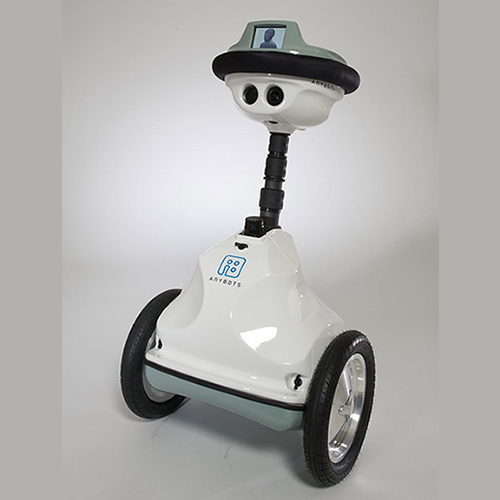 QB Teleprecense robot
All you need is a web browser and you can interact with the entire office, laboratory, factory or warehouse. QB slides smoothly and quietly around, giving you full access and visibility. In addition to remote control, this robot is also able to help with a video conference.
QB Teleprecense robot
---