Zenbo
---
Zenbo Roboter von Asus
Asus stellte kürzlich einen Familienroboter vor, der unter anderem als Assistent im Gesundheitswesen dienen, angeschlossene Geräte im Smart Home steuern, die Sicherheit überwachen, verschiedene Online-Tätigkeiten ausführen und als Spielkamerad fungieren kann. Asus' Zenbo feierte sein Debüt auf der Computex-Computershow. Gleichzeitig startete Asus ein Programm, das Entwicklern den Zugriff auf das Zenbo SDK ermöglicht. Zenbo wird einen Preis von 600 US-Dollar haben, aber Asus hat nicht angekündigt, wann es den Verbrauchern zur Verfügung stehen wird.
---
Zenbo wird hergestellt von
Asus
---
Links for Zenbo
Zenbo website
Persönlicher Roboter
Dies folgt dem Trend der Personal Robots, die auf den Technologie- und Servicetrends aufbauen, die das Smartphone populär gemacht haben. "Sie können dies als ein Smartphone oder ein Amazon Echo mit Mobilität und der Möglichkeit, den Bildschirm, den Kamerasensor, die Infrarot-LED zu verwenden.
---
Latest news about Zenbo
Healthcare provider in the netherlands extends experiments on social robots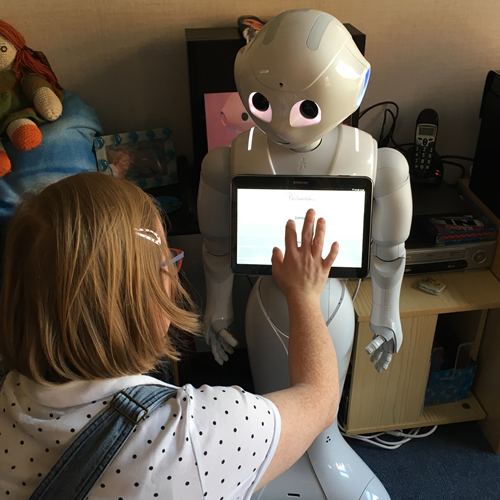 Healthcare provider Philadelphia sees robots as a tool and complementary to the existing care process. The Pepper robot, renamed Phi robot at Philadelphia, has already met more than 2,000 clients, relatives and employees. From the time spent in the accommodation periods, it appears that the robot fulfils a function as an emotional outlet. The robot also helps with practical control, such as the daily rhythm. The robot helps to remind people of certain things or gives suggestions for actions. Clients visibly build a bond, gain more self-confidence and learn from and with the robot.
...read more