Asimo
---
Asimo
Honda entwickelte Asimo. Der Roboter ist 130 Zentimeter hoch und wiegt 54 Kilogramm. Der Roboter sieht aus wie ein Astronaut mit Rucksack und kann bis zu 3 km pro Stunde und 6 km pro Stunde laufen. Der Roboter ist die Abkürzung für Advanced Step in Innovative Mobility. Im Jahr 2007 gibt es 46 ASIMO-Roboter. Der Roboter ist jetzt in der dritten Generation. Asimo ist ein humanoider Roboter. Er hat das Aussehen eines Mannes und eines Mannes der Sinne. Die menschliche Form wurde entworfen, um ihn vertraut zu machen, nicht die Funktionalität.
---
Asimo wird hergestellt von
Honda
---
Über Asimo
Asimo besucht Nemo in Amsterdam
Asimo begrüßt die Young Scientists On Belgian Robot Festival
Asimo auf Italienisch zum Debüt beim Genua Science Festival
Asimo reist nach Windsor Castle zum'Royal' Termin
---
Latest news about Asimo
Honda stops with the Asimo Robot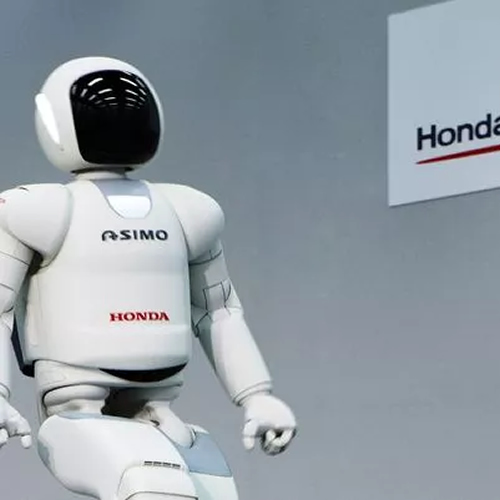 Honda has announced that it will stop developing Asimo. In 2000, the android robot was the first machine that could move on two legs without tripping, thus representing a major breakthrough in robotic motor skills. Later on, the robot also acquired the ability to recognize objects and voices and to move autonomously.
...read more