MJI Robotics
---
MJI entwickelt einen Kommunikationsroboter, der Ihr Leben färbt, Sie zum Lächeln bringt und Sie verlangsamt.
MJI ist ein Unternehmen, das einen Kommunikationsroboter mit dem Slogan "MORE JOYOUS INNOVATION" herstellt. Gegründet im Juli 2015.
---
Produkte von MJI Robotics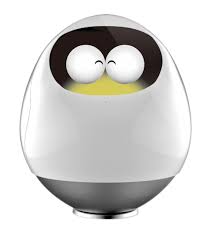 Tapia robot
Nach einem langen Tag wird Tapia Ihr Herz mit Witzen und Lachen erleuchten. Setz dich in die Nähe von Tapia und der Roboter wird dir helfen, Kontakt mit Menschen aufzunehmen, die dir wichtig sind. Tapia kann Ihnen auch die neuesten Wetterinformationen mitteilen, wenn Sie nach draußen gehen, und Sie können Musik hinzufügen, wenn Sie sich entspannen oder Ihre Stimmung ändern möchten.
MJI Communicatie Robot Tapia
---
WHAT WE ARE STRIVING FOR
As smartphones and cloud devices spread and evolve, our living environment continues to change every day. We looked at the ease of life, the environment and the way people and people change together.
Robotics are already being adopted as household equipment. I am convinced that robots will become good partners of the future, not only in the industrial field, but also in our lives and will support people's lives.