Asus
---
AsusTek Computer Inc. is a Taiwanese multinational computer and phone hardware and electronics company headquartered in Beitou District, Taipei, Taiwan. Its products include desktops, laptops, netbooks, mobile phones, networking equipment, monitors, WIFI routers, projectors, motherboards, graphics cards, optical storage, multimedia products, peripherals, wearables, servers, workstations, and tablet PCs. The company is also an original equipment manufacturer (OEM).
Asus is the world's 5th-largest PC vendor by 2017 unit sales.[4] Asus appears in BusinessWeek's "InfoTech 100" and "Asia's Top 10 IT Companies" rankings, and it ranked first in the IT Hardware category of the 2008 Taiwan Top 10 Global Brands survey with a total brand value of $1.3 billion.[5]
Asus has a primary listing on the Taiwan Stock Exchange under the ticker code 2357 and a secondary listing on the London Stock Exchange under a ticker code ASKD.
---
Links for Asus
Zenbo website
---
Produkte von Asus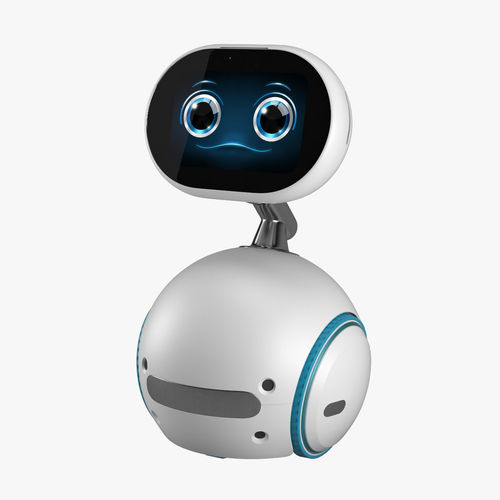 Zenbo Roboter von Asus
Asus stellte kürzlich einen Familienroboter vor, der unter anderem als Assistent im Gesundheitswesen dienen, angeschlossene Geräte im Smart Home steuern, die Sicherheit überwachen, verschiedene Online-Tätigkeiten ausführen und als Spielkamerad fungieren kann. Asus' Zenbo feierte sein Debüt auf der Computex-Computershow. Gleichzeitig startete Asus ein Programm, das Entwicklern den Zugriff auf das Zenbo SDK ermöglicht. Zenbo wird einen Preis von 600 US-Dollar haben, aber Asus hat nicht angekündigt, wann es den Verbrauchern zur Verfügung stehen wird.
Zenbo
---